Came across a number of articles and other forums posting about a possible LiFePO4 battery related explosion (in Germany).
The click baity part…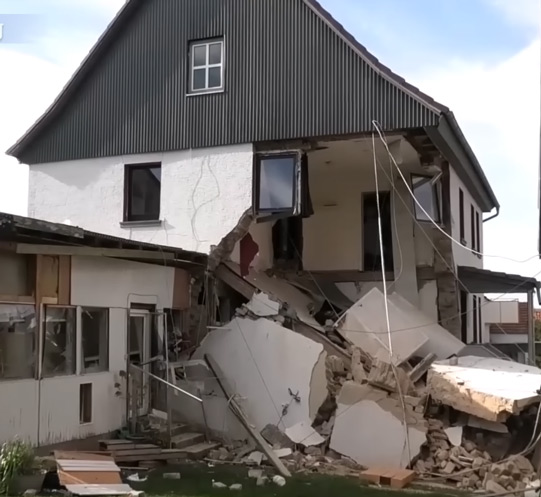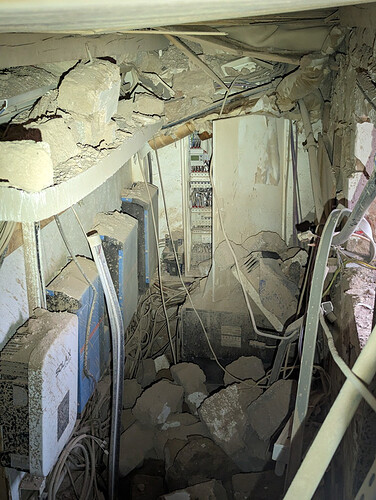 (
pic source
)
In short, allegedly a 30KWh battery consisting of 3 (2 older and one more recently purchased 200Ah LiFePO4 batteries) might have played a role in an explosive event that lead to the partial collapse of a residential building. While it is somewhat interesting to speculate on what happened and even IF the batteries played any role, something else entirely caught my attention in the home owner being quoted as saying:
"I was in the living room at 1:57 p.m., lying on the sofa to relax," … "The smoke alarm sounded, I saw smoke coming out of the basement and alerted my colleagues from the fire department," … He then sent a WhatsApp message to his wife, who was at work late that day. When he wanted to leave the house from the kitchen and wait for the fire brigade, the explosion occurred, making the house uninhabitable
(*emphasis my own)
Made me wonder, after fusing and all other proper electrical standards-based parts of a residential install are ticked off - what attention is actually paid to the potential part when things do go wrong?
Don't think I have seen many South African homes with smoke detectors/alarms. How many people have fire extinguishers in their homes? What is the plan when you or someone else in the home walks past and notice a weird smell coming from the battery bank?