Hi All, I need to share this with all of you, If you see deals that seems to to good to be true, please stay away.
Four of the major Distributers in the country got robbed in the last two weeks and their warehouses were emptied of all their stock. Adverts are all ready doing the rounds like the one below. My cost as distributors on a system like this is way over R100k.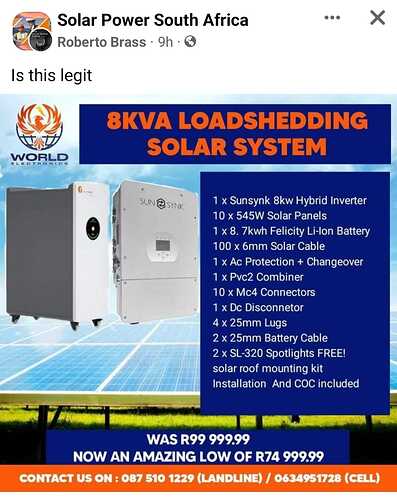 Please please please be aware and dont loose your money to syndicates operating in the solar circles right now.
Please keep in mind, Sunsynk will block the Inverter the moment it appears online.
NOTE: I dont say the above company is selling Stolen goods, but i can guarantee you no company can sell this setup at that price.