So at 4am, as load shedding kicked in, my inverters (3x MP2 48) alarmed with "Overload L1: Alarm".


I only realised at 6:30am, when I awoke without power.
Switched the inverters off and on, and they're quite happy now, but confused and a bit concerned as to why it would have happened. We're well versed in load shedding, obviously, and this is the first time I've seen that.
It was 4am, so minimal AC power draw (1.5kW, 5.8A at the time it alarmed), and batteries were at 50% when it happened.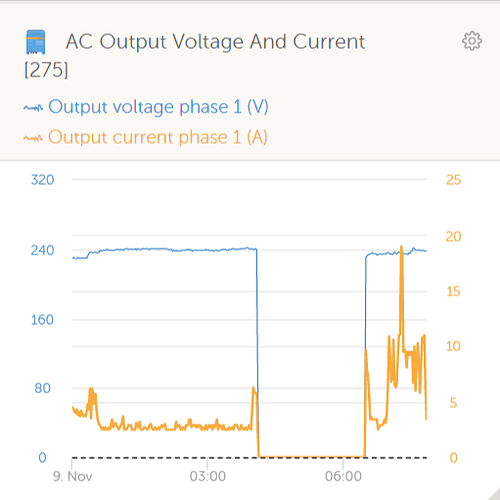 Any thoughts?