Hi all
I am Anton and I live in Gordon's Bay. My only experience is in camping kits. I have a camping National Luna green Power Pack with a BN13V-108-1.4k battery, NL5 charger and a NAMIB-240 solar panel.
I am totally new to home solar.
I got my hands on a second hand MLT PowerStar 10H as well as 3 x Solis-1P4.6K-4G.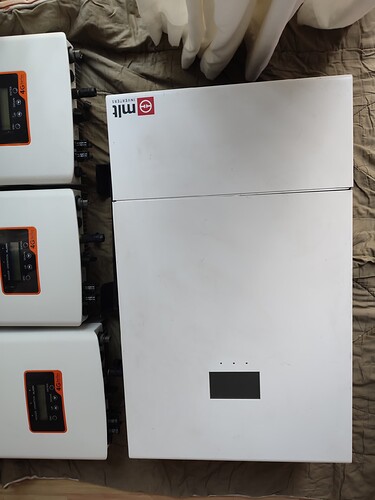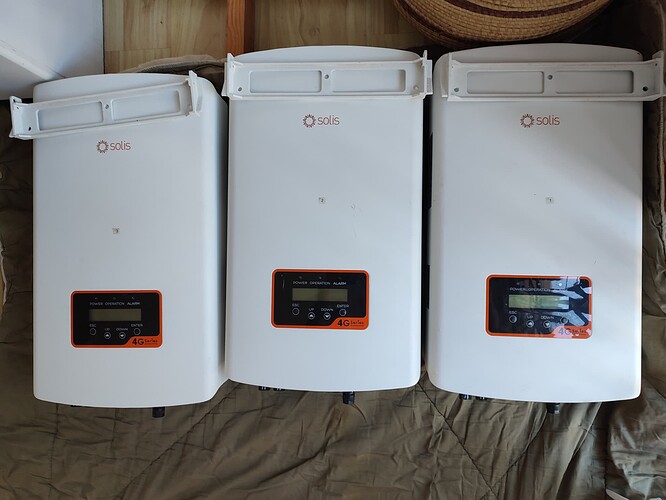 Based on what I could find in the manuals and on the internet, it looks like one can add up to 2 of these Solis (roughly the same size KW as the inverter) on the output of the PowerStar and control its output via frequency shifting.
Has anybody successfully done this?
Why I am asking as the previous owner mentioned that it did not work properly, something about communication, not sure if it was between these units or the PylonTech US3000 batteries. In the end they replaced the above with a SunSynk 8K.
I like the idea to support local manufactures for various reasons.
I am now like the dog that caught the bus but does not know what to do next.
• Should I keep the Solis or replace it with a MPPT charge controller (MLT/Microcare) as I do not understand the pro's and con's of the frequency shifting method.
• Local manufactured CAN bus compatible batteries like Solar MD, Blue Nova and Freedom Won seems to be supported. What about a DIY battery?
• Local manufactured solar panels it looks like only ARTsolar.

So my journey has begun.