Hi Louis,
I am busy building a small battery and quickly put your software on my RPi (2B) to check it out - very nice work.
One thing I noticed is that VRM portal reports an incorrect temperature even though the correct temperature is seen on the DBUS. Any ideas why that would be ?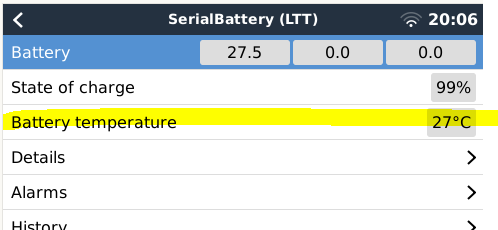 Also, is this the right place to report this?
Ingo