As you all might have noticed, the whole WiFi switch thing has become quite the craze. Seeing as there's an IoT section here, I figured I'd share a little gem that someone put me onto. (And Jaco asked me to lol)
Many guys are using Sonoff POW units to switch their geysers (and other high consumers) and to monitor the power that these use. Problem is, these Sonoff POW units are only rated for 16A and while many have used them on Geysers, there's been a few cases where these have caught fire. It really isnt't ideal for high current usage, especially with those push terminals they use.
Enter the CBI Asute WiFi switch with power monitoring. Benefits are:
They are rated for 30A resistive loads (ideal for a geyser)
They are DIN rail mountable
They have chunky terminals
They are cheap
Did I mention they have power monitoring?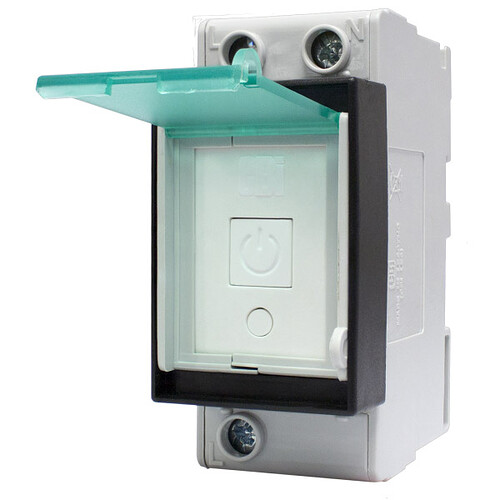 If you are happy using the CBI app to control these, it's a simple matter of installing it, linking in the app and you are done.
If, however, you want to make it truly smart, you'll have to load something like Tasmota onto it. Then it's possible to integrate into Home Assistant and have it truly smart. Only issue is that the WiFi chips on these cannot have Tasmota loaded onto it, the chips are completely incompatible. But, if you feeling a little adventurous, there's a way to replace the chip and get it truly smart. For those interested, I've made a guide on another forum; I suspect some of you might have seen it already
https://mybroadband.co.za/forum/threads/cbi-astute-power-monitor-switch-tasmotized.1108106/
Anyway, I hope it'll help some here and stop people from using Sonof POW switches and creating a fire hazard!