So here is a random picture I stole from the interwebz, showing a very typical sine wave and how harmonics add up to give you something that is not as smooth (the red waveform). This is obviously a little exaggerated.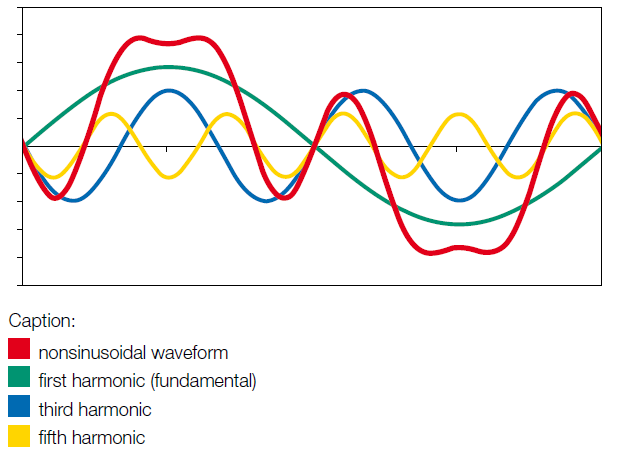 And this is what happens in a bi-directional system where the battery is essentially in parallel with the grid. Again, a borrowed image I coloured in a bit.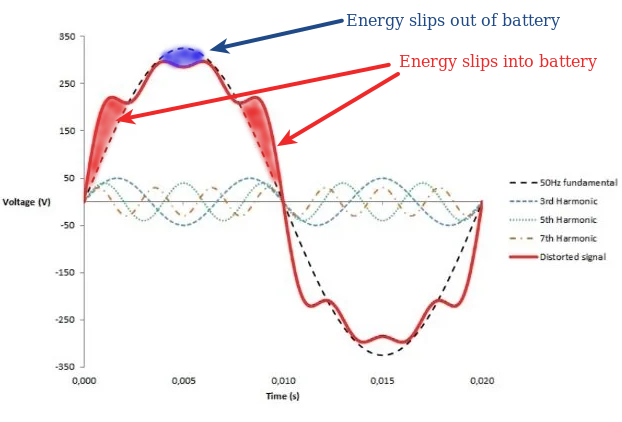 That adds all sorts of extra problems for a control loop, which must control the voltage of a battery while it's expecting a sinusiodal waveform, and not getting it. This is one of the reasons why, in some systems with highly charged lithium batteries, it will sometimes simply go overvoltage. It is the nature of the beast.