Hi,
Something weird is going in with my installation's data on VRM.
I am running Venus OS 2.7~3-large-12 (venus with node-red) on a raspberry pi 4 with a can hat.
Here is two screenshots, one is of the local console and the other the exact same time on VRM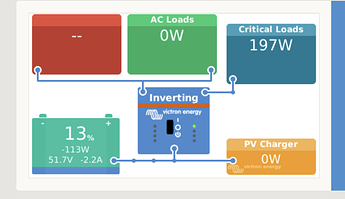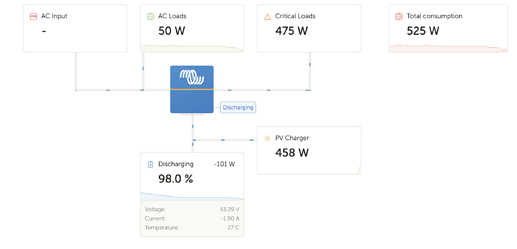 The VRM display is stuck on that data. I first started to have the problem when I had to replace a faulty Raspberry Pi running venus. I had to replace the raspberry pi and can hat. I think that was the last data the faulty pi reported. I have replaced the installation as per the instructions in VRM. Yesterday I completely deleted the installation rebooted venus and added a new installation from scratch still the same incorrect data remains.
Does anyone know what might be causing this and/or how to fix it. VRM is totally useless to me now.