Really nice to see this detail on VRM!!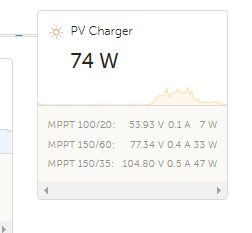 That happened because of the new RS450 MPPT… in a roundabout way

It's a really nice bit of kit, by the way…
Oops!! This doesn't seem right.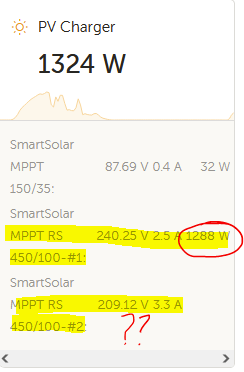 Update the firmware to the MPPT RS just to be sure (there is a small bugfix related to battery vs PV side power). If it persists, take it to community

I see there was a post about something similar so I just added it to the discussion. @MV has acknowledged it so it will be looked at.