The forthcoming Victron Multi HS19 3-Phase Inverter is apparently exhibited at the Intersolar Europe 2023 expo from 14-16 Jun 2023, according to the Victron blog, which states:
"Multi HS19 15kW is a rack mountable three-phase Inverter/Charger with 4 x Multi Power Point Tracking Solar Charge Controllers 800VDC from an (up to) 1000VDC, 32kWp solar array. The units can be paralleled to provide large industrial processes with power from an entirely sustainable energy supply. (This product is not yet available to order, but coming soon)."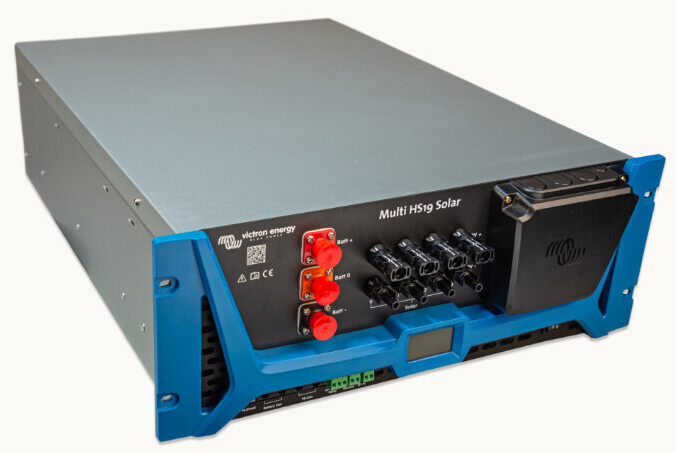 Kudos to @Phil.g00 for posting the photo first in another thread.