The Victron blog about the Intersolar Europe 2023 show lists a new Victron-branded 3-phase energy meter called an "Energy Meter 3P". It has an Ethernet port, but no resemblance to a Carlo Gavazzi ET24 or other unit with Ethernet.
The text states: "Energy Meter 3P offers faster measurements allowing three phase ESS (Energy Saving Systems) to respond more quickly. Featuring split-coil transformers for current measurement, rather than having to be wired in series with the distribution board, the new Energy Meter saves significantly on the installation time. Units are supplied with Current Transformers. (This product is not yet available to order, but coming soon)."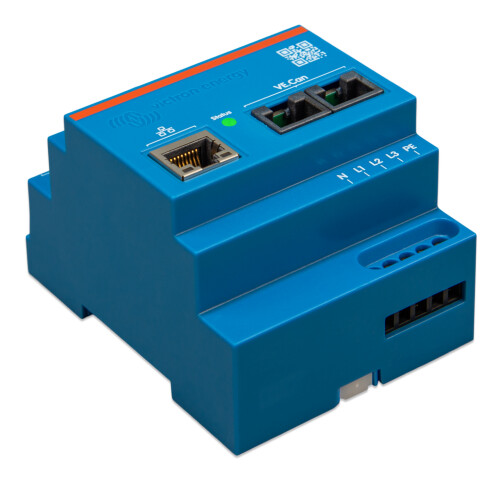 Any info on whether it's made specifically for Victron, or is a white-labelled something else?