Hello everyone.
I recently flashed the VenusOS on a Pi 3B from 2.8x to 2.94 (and have since updated to v3.0.0)
But I now have a error with the CAN comms from the Pylontech bank (5x US3000's)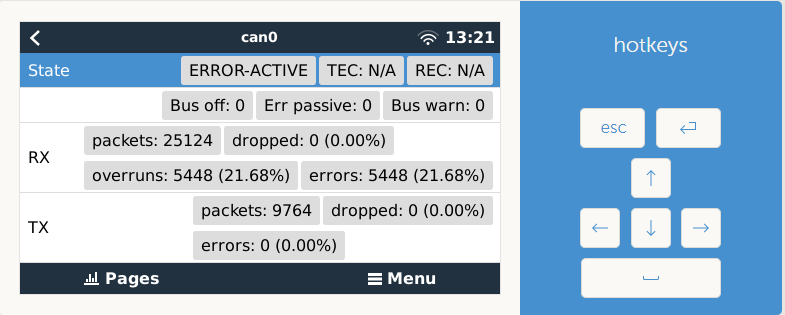 The Waveshare version is the old 8Mhz version.
My
/u-boot/config.txt
contains:
[all]
dtparam=spi=on
dtoverlay=mcp2515-can0,oscillator=8000000,interrupt=25,spimaxfrequency=1000000

Any suggestions?