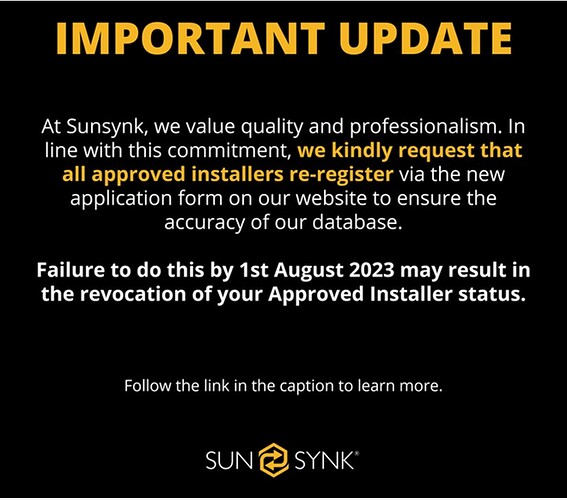 Mistake one: In the beginning, Sunsynk handed out approved installers status based on the amount of installations you have done, no knowledge based criteria, let alone qualifications. This must have bit them in the @SS.
Now, approved installers must re-register and must present proof of Registration at the Department of labour. (ECA for Example).
Another change in their South African Warranty conditions include that its only valid if the unit was installed by an registered electrical company.
Danger: This might leave in the excess of 80% of the Sunsynk installs in SA without warranty… Just a thought.
Warranty document also states, Should you relocate you will lose the warranty if you relocate the inverter without their consent.