I would like to know if anyone else has the rules for when the Aux port will switch on and off.
Ideally what I would want is:
If the battery voltage is above 95% SOC (note using AGM battery V and not % for settings)
and all the Essential and non essential load is covered
and the "spare" Solar capacity is above 800W
then switch on the Aux (ie take the load from Solar)
What it seems to do is:
if the Battery capacity is above 95% SOC (52V in this case ?)
and the solar generation is above 800W
then switch on the Aux (irrespective if that will take all load from Grid or from Solar)
My setting for Aux: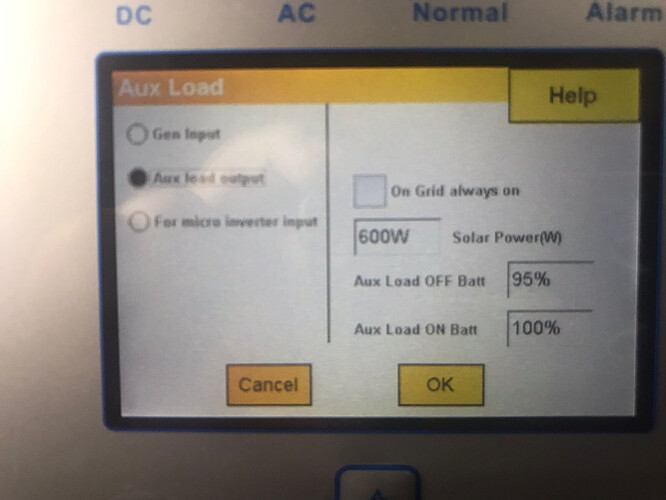 My usage where Aux did switch on:
Note: Aux was switched on when battery V was above 95%SOC due to charge , but dropped later to the 51.99V, it seem to have a timed delay to switch off once switched on.