I'm getting strange battery errors reported by the Cerbo on two different sites. Both sites have Pylontech batteries. It happens very intermittently, perhaps once a month. Examples: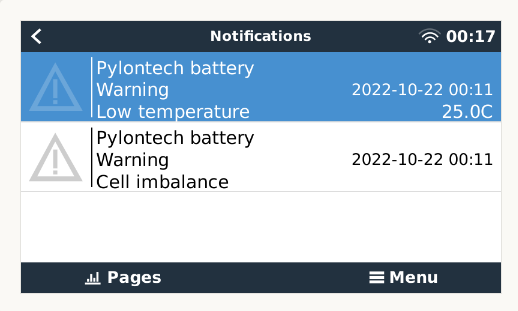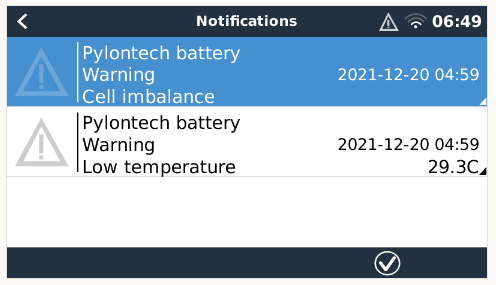 It is always a combination of a low temperature and cell imbalance, and both errors clear immediately. I used BatteryView to see if there's anything in the Pylontech event logs and it comes up empty. As far as I can tell there's no actual problem on the battery side, which makes me suspect that there's a communication issue between the batteries and Cerbo. I've checked and reseated the cables on both sites, but the errors still pop up from time to time.
The closest other report I could find is the one below, but there's no feedback on it:
https://community.victronenergy.com/questions/155231/daily-2-second-imbalance-and-other-unusual-alarms.html
Any ideas?