I have thought on and off about building a cell-top BMS. Now, contemplating an EV project requiring a 150S BMS, I have been thinking about this some more.
Previous ponderings have dead ended on a communications bus that can handle the common mode voltage differences. There are devices available, but they are generally slow and/or expensive and/or require fixed supply voltages.
I recently thought about rather chaining devices and using a token passing network. Initially using RS485 transceivers, which are cheap, and can handle some common mode offset. But all the ones I found required fixed supply voltages. Final thought was just straight capacitive coupling: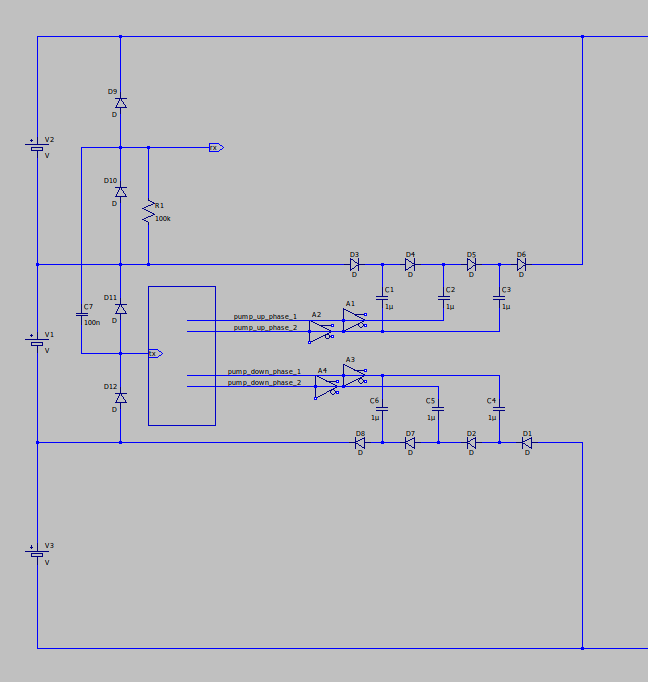 Only one comms line is shown, but each cell would require 4 (Tx and Rx to the cell above, and the cell below).
The charge pumps can be driven from a DC motor controller (like KA7405D), and should be able to push 1A each to the cells above and below this one.
Using an ATTINY424 processor would allow all the electronics to run directly off the cell voltage, over the full operational range. Total leakage current should be around 2uA, so even though it is permanently connected to the cell, it should take a couple of years for damaging discharge if the pack is not used.
This is still just conceptual/spitballing. It seems way too simple to work as well as simulations say it should, so I am probably missing something…