Interesting product: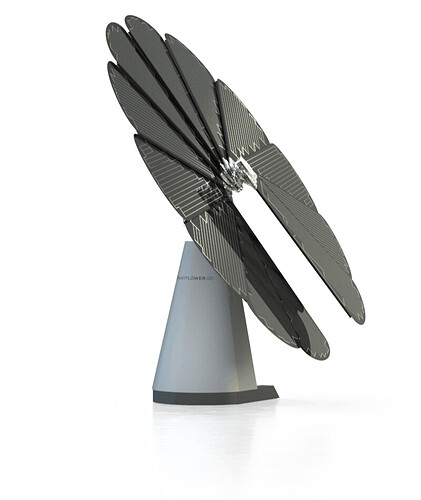 Problems:
Not roof mountable
More maintenance?
Too small
Probably very expensive.
Much better in winter?
There is one in front of the Rabobank building in Griffeweg in Groningen (on the corner with Oosterhaven bridge), if you want to look at it on streetview:
Earlier versions had the blocky blue BlueSolar MPPT in them, if I recall. I have no idea what they have in them now, I expect it will be something grid-coupled.
I think they were a bit pricy when I last checked. Nice if you have snow in your area and can close up before the storm, but if you have just nice sunny days with no snow it is much cheaper to put the panels on your roof.