Got gatvol of replacing every 5 years the 9ah 12v lead acid batts, as they are NOT cheap anymore.
The 12v off-grid camping light/phone charger - just because.
The first field test with just 4 cells was a roaring success, 2-3 hours, batts recharged from drained.
Now testing with 8 cells, charging from a 10watt panel, to see how fast it recharges, as the 1 x 7ah lead acid took the entire day with maybe 1 phone recharged in that time IF you were lucky.
Still need to find a proper enclosure to ensure it is IP65 level, as the metal casing was not IP65 on top of which, I cannot fit them batts in there either.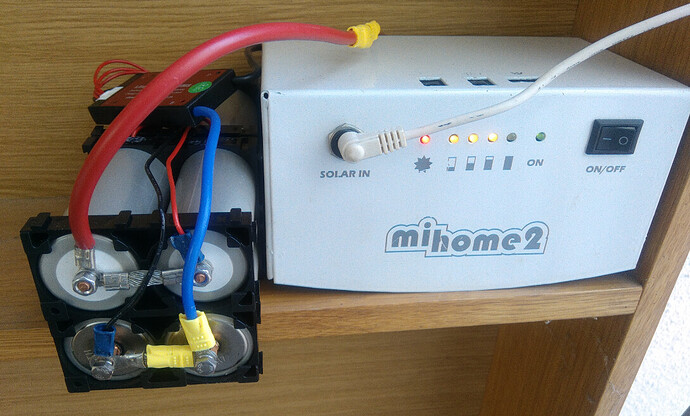 The 24v APC UPS - that is there for MY PC protection.
It had 4 x 12 7ah batteries, now it has 16 x 3.2v 6ah cells in 2 banks of 24v each.
Still need to get the connections between the bank to APC "stronger" to be able to slot the batts back into the UPS and close it all up …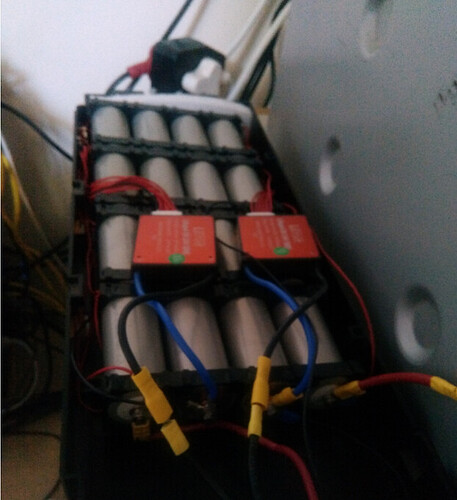 Why two BMS'es? Bought the first one but the moment power goes off, the one BMS setup switched off. So I doubled up and that was sorted.