Does anyone know how to interpret the info that Pylontech sends over the CAN bus to my GX device.
Below is a screenshot: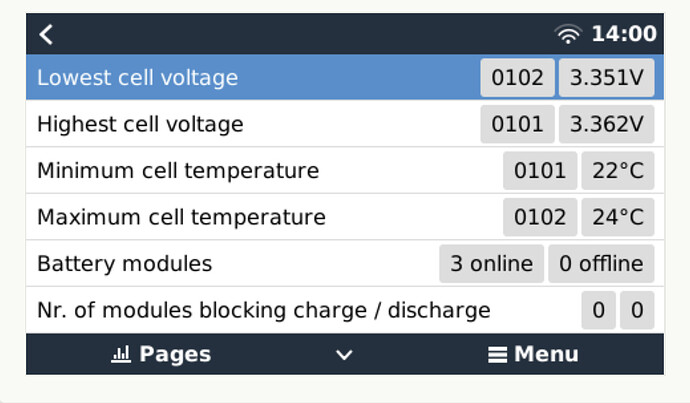 I've never seen it report anything other than 0101, 0102 or 0103. I have three US3000 batteries (one C and two Bs). Jaco updated the firmware for me, so I believe the Bs should be communicating as well.
My guess is that the code is for the battery unit (1, 2 or 3) and then it isn't reporting which specific cell in the unit has the bank's overall max/min/high temp or low temp, only its value.
That would make sense, because I've seen that both the max and min voltage cells where indicated as 0101, but with different voltages.
Would appreciate some insight!