One of my friends forwarded this link for me. It's a unit that integrated with your home alarm. Works with most of the brands out there.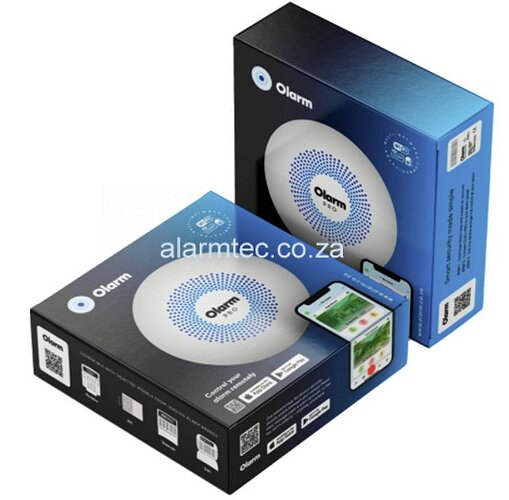 Olarm Pro provides signal reliability built-in.
This market leading smart security communicator keeps you secure – even during load shedding. With simultaneous Mobile + WiFi signal routing, serious alerts are always delivered via the quickest possible connection for ultimate reliability.
Enables the alarm user to control their alarm from the Olarm App.
Features:
WiFi and Dual & GSM (MTN & Vodacom) connectivity (SIM cards included)
Simultaneous Multi-Path Signal routing to monitoring / armed response company
Multiple Brands Supported – Supports Texecom, Paradox, IDS and DSC alarm panels
Super simple setup - with one cable makes installation of Olarm PRO quick and effortless to install.
Future-proof - automatic over-the-air OS updates the Olarm PRO is always up to date.
Smart Enabled - With Olarm PRO you can drop the panel and use the Olarm App to control the alarm system.
Compatability:
Paradox
MG5050
SP6000
SP65
EVO192
Texecom
Premier 412
Premier 816
Premier 816 PLUS
Premier 832
**Does not integrate with the Texecom Elite series
DSC
PC1555 / PC1616 / PC832 / PC864
PC1808 / PC1832 / PC1864 / PC5005
PC5010 / PC5015 / PC1864 / PC5020
IDS
805
X-Series:
X64* / X16*
requires an adaptor board - sold separately