Hi,
I recently joined the amazingly geeky world of solar and I love it.
So my solar story started as with most, with Eskom's failing grid. The infrastructure where I stay is especially under strain with loads of expansion in property happening all around. Seeing that I have been working from home for about 10 years, even before it was cool

, load shedding and blackouts was enough to push me over the edge.
I started to research all over the web including Powerforum and youtube. Armed with information I set out to "build" my dream system on paper. Soon after starting this journey I was bouncing between a modest backup system with future expansion and a full blast mini power plant.
I was stuck for a while pondering to do a DIY install and getting someone to do it, but after showing my wife some of the work done by @JacoDeJongh It was basically decided for me…

Managing having a system installed and a 2 week old first baby was not easy but it actually worked out pretty well.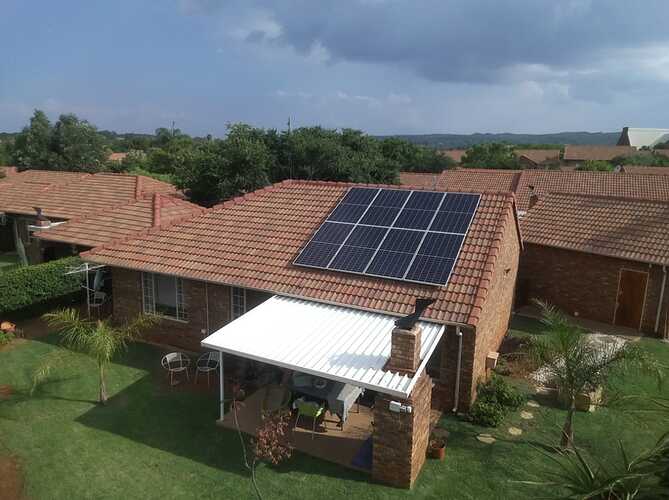 Straightforward enough 8 x 410w Canadian Solar Panels.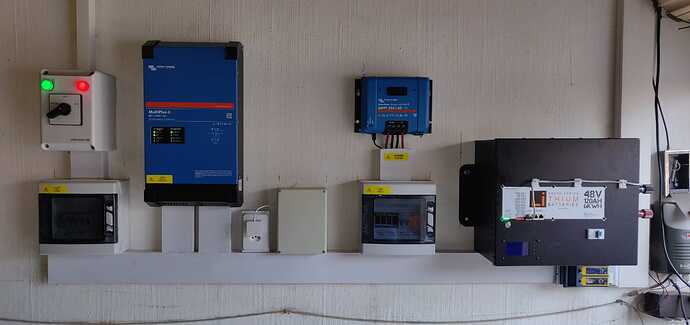 Not so straightforward, 6.1kwh LBSA Smart Battery.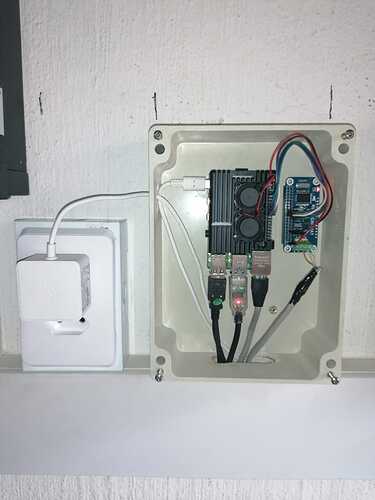 Even less, haha Raspberry Pi 4 with CAN hat and full aluminium case with dual fans. Jaco made the great plan to mount it inside the box complete with oversized screws to provide a gap for airflow.
Jaco and his team did a stellar job even installing a 2kw element for my geyser so that I don't blast my battery too hard and having to pull a new utp cable from my main db seeing as all the wires in the cable was broken somewhere.
All and all I am very happy with it so far, I am still in the constantly watching VRM and running to the DB to manage loads. I have a geyser Timer installed and a sonoff on a borehole pump. I have started to integrate modus comms to and from the system in Node-red and I have a few goodies in my cart to further expand my reliance on Skynet, all hail the A.I Overlords.

aka IOT