Hi,
My CCGX just rebooted itself this morning.
I then logged into my ccgx via ssh:
Run this:
grep -iv ': starting\|kernel: .*: Power Button\|watching system buttons\|Stopped Cleaning Up\|Started Crash recovery kernel' \

/var/log/messages /var/log/syslog /var/log/apcupsd*
| grep -iw 'recover[a-z]|power[a-z]|shut[a-z ]*down|rsyslogd|ups'
Then the logs revealed this:
Oct 17 11:22:53 ccgx daemon.alert watchdog[438]: shutting down the system because of error 253 = 'load average too high'
This was my usage this morning: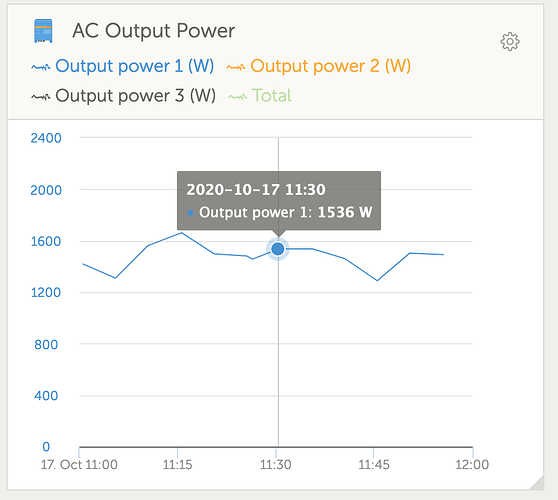 And my PVOutput: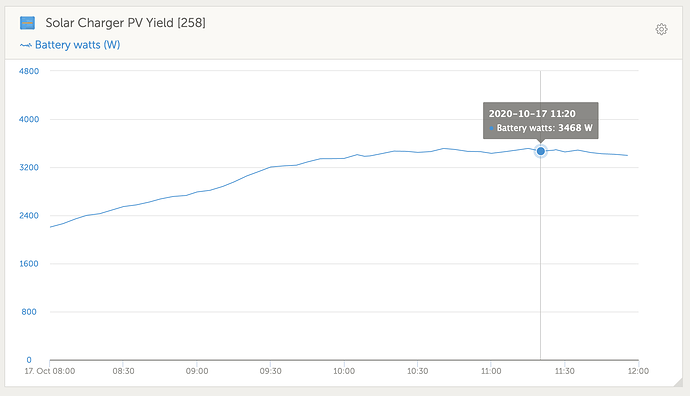 My system has given in last 2 months a few warnings, of inverter overload. But when I check there was no apparent overload from vrm data. I am getting concerned. My inverter is just over one year old.
Just a side note:
I also checked with Victron, my invertor was not on the list of the recalled units of the MPII defected units. Although it has the round bolt and not the square bolt. Apparently the new units have the square bolts.
Should I be concerned, what can I do to debug/find about this error?