Has anybody been able to find MC4-Evo 2 spanners locally? I've tried, with no luck.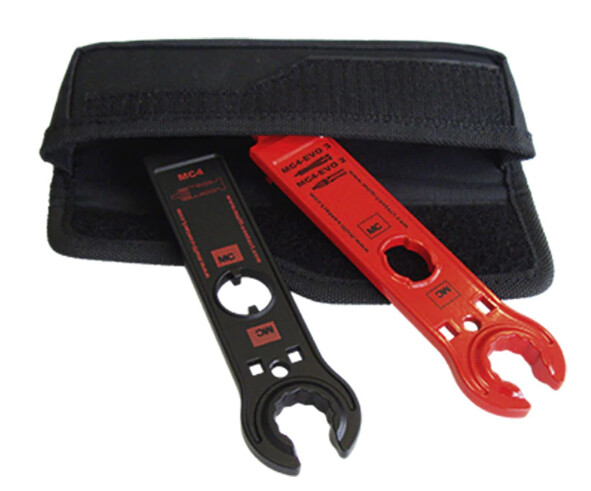 The hole in the black spanner on the left fits around the body of an MC4-Evo 2 connector, and the jaw of the red one (which is slightly smaller than the jaw of the black one) grips the MC4-Evo 2 nut.
If someone can point me in the right direction it will be much appreciated.