I was using and Local ISP for around 4 years, the offered Wireless Internet and for quite some time they were the best service provider in town…
Last year they started pulling in a Fibre network and promised we would wait about 4 months before it will be available in my area, about the same time the wireless service started giving issues and it became worse and worse. No amount of calls or visits to their offices made a difference. My admin lady is struggling like hell completing and getting quotes out to customers and changing from one web page to another could in some cases take more than 5 minutes. This was last night after 6: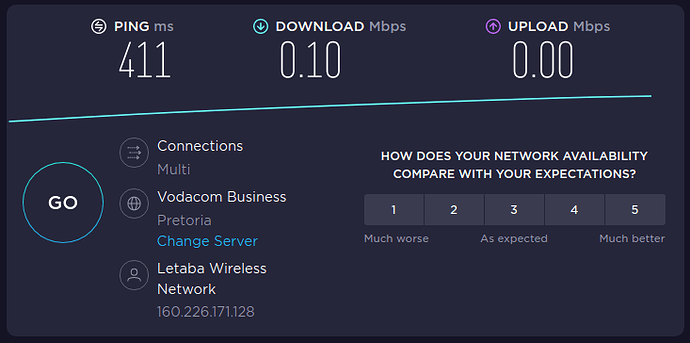 The previous night we could not work at all, so yesterday morning I lost it, while complaining on a local FB page someone mentioned the the OpenServe Fibre network in my area was completed in April already and with me always on the road, I have missed the installation of that one completely.
Around lunch time yesterday, I contacted Afrihost and applied for Fibre connection, this morning Openserve was at the gate for installation and at 10 am things have changed to this: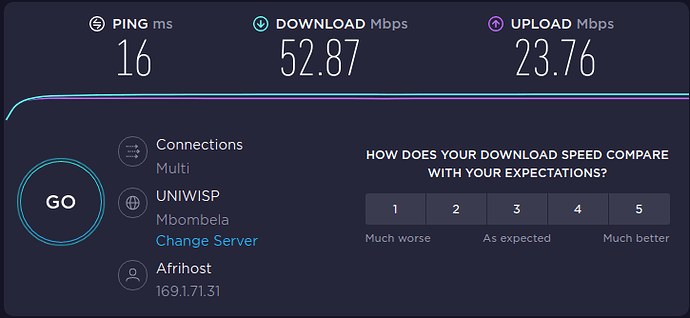 I am always trying to support local business people, but why should we if the local guy takes a year plus to get fibre to your door while people from 500km away can do it in less than 24Hours, ridiculous…
I take my hat off for for the Afrihost/Openserve team…
And the best part, I did not have to change anything on my internal network, I still rum my CAPsMan Microtic Network as is… just had to Change my PPPoE settings…