This is a project that we have been working on for three years and quite a couple of inventions / redesigns but it is a whole lot of fun!
Some of the interesting features that we added is the auto activation of the station based on soc or battery consumption.
We also have a whole lot of sensors running - checking how big the gates are open , temperature of the alternator , speed that it s running and obvious the amount of energy produced. Most of it was build form scratch so there will always be room for improvement.
Here is the layout the dash with the basic functions (newest addition) the more advance stuff is showed in the video.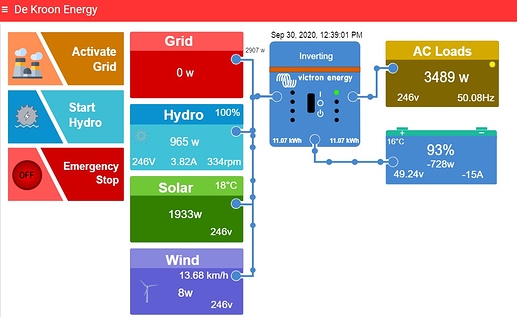 Hydro station