Look as this slick inverter.
Nice unit to install in your home, flat or office.
Noise level < 2dB

Up to three 5kw inverters in parallel.

Up to 45kwh backup battery.

.5C 5kwh HV battery (460volt)

All cables hidden within inverter covers with back exit for a nice clean install.

2 PV inputs for connecting 2 string to the max of 5500whp.

Floor or Wall mount

Fireproof battery cabinet with internal fire suppression system.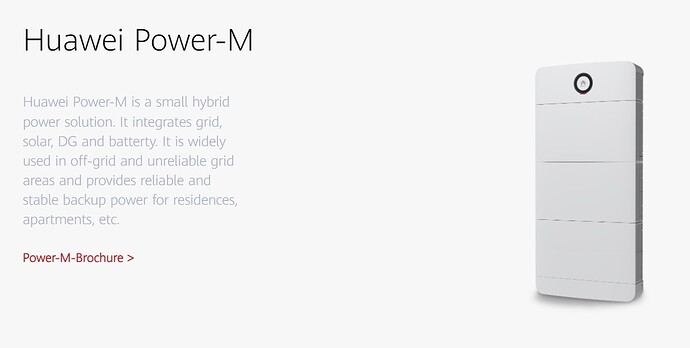 My first battery backup install with one of these units took me less than 2 hours.
Huawei iSitePower-M Datasheet (2).PDF (540.1 KB)
5kw inverter with 10kwh storage will cost you R110k inclusive. 50 Units in Stock.