In light of the imminent nonsense in regards to PV installations, I am seriously considering going off the grid completely instead of getting entangled in all the paperwork and bureaucracy not to mention the unnecessary cost associated with staying on the grid.
This is my current consumption on the VRM portal.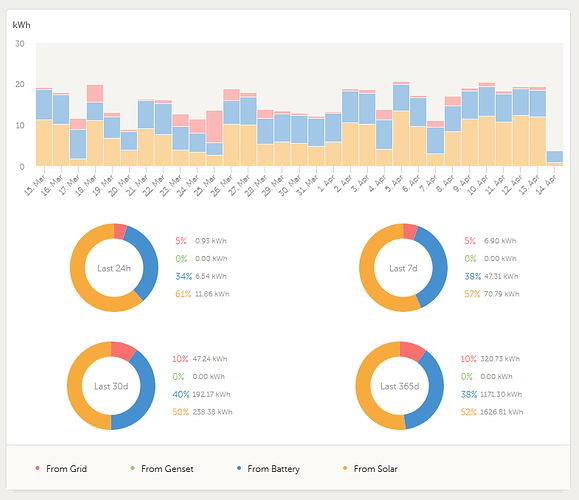 As you can see, I am very close to being off grid already. I am busy investigating the best solution for the roughly 30 to 50kWh a month that I currently use from the grid.
I would consider installing another PV string or PylonTech but that wont help much on the odd cloudy day.
Alternatively I already have a LPG gas geyser and a gas hob installed so I am very interested in plumbing in a gas generator for those odd cloudy and rainy days.
Does anyone have experience with the gas generators or any thoughts on how else to generate the extra power I need at times?