My neighbour is having trouble with his Fronius Galvo. It is throwing STATE 302 (DC overcurrent) errors during the day, constantly disconnecting and then reconnecting. This started happening after he replaced his older panels (that were in a 11S configuration) with higher wattage panels in a 6S x 2P configuration.
Here's a picture of the Galvo's specs: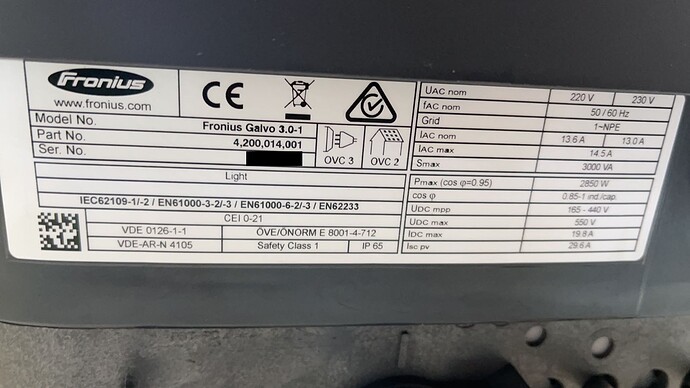 I see the IDC max is 19.8A and Isc pv is rated at 29.6A.
The panels are Canadian Solar CS3W 410W (polycrystalline, 144 half-cut cells):


I expect the operating current of a 2P configuration will be above 20A, but even with cloud edge effect it should not come close to 29.6A, so this has me a bit puzzled.
Does the Galvo throw state code 302 when it exceeds IDC max, or when it exceeds Isc pv?
Thanks!