I'm about to add an ET112 energy meter to the main DB, and I've got to route the RS485 communications cable to the Cerbo on the other side of the room. The least invasive route would be to put it in the same trunking as the AC cables going to the inverter. Is this allowable, or will I need to put the network cable in flexible trunking inside the AC trunking?
Here's what SANS says on the topic:

Does the network cable for the energy meter fall under (b)?
I've got the Cat5 communications cable between the Cerbo and inverter running in the same trunking as the battery cables, and now I'm wondering that if the above is not allowed, whether this will be red-flagged as well: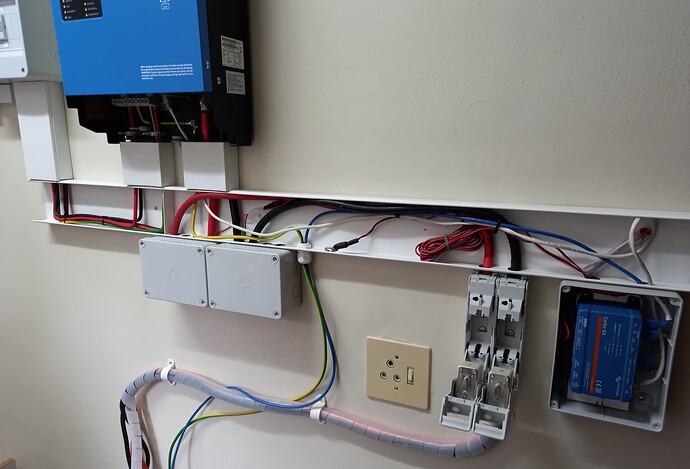 Thanks!