I am just back from SA, where amongst other things I installed a second hand EM24 meter I picked up.
This is a 3 phase system but the Victrons are only on one phase.
I am happy with the power quantities and direction I am seeing on the VRM dashboard.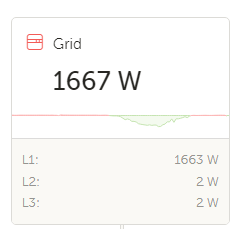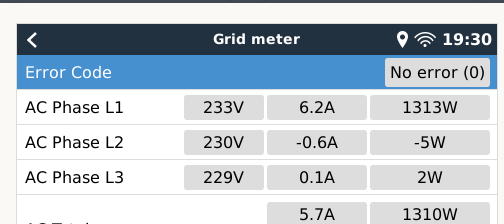 (These are nighttime screenshots, but there are PV inverters on the unloaded 2 phases, that confirm power direction during daytime.)
My issues are:
It appears that the VRM dashboard only reflects the kWh's exported to the grid on the phase (L1) that has the Victron inverters. In other words, the power transfers from L2 and L3 are not combined in the total when all phases export power.

It appears that the historic inherited values from the secondhand meter have indeed been read by the RPi, but they don't up date:

Anyone come across something similar.
(BTW the EM24 is not selected to the padlock, it was, but not anymore).
It may have something to do with the incorrect phase sequence I seemed to have inherited as well.