After loosing my Blade Chroma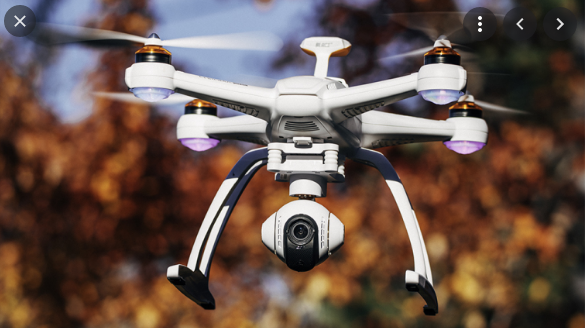 in a dam last week, I am in the market for a new drone.
Anyone willing to share their experiences with drones?
Please tell me what brand you use, what you use it for, how long you had it…
Edit: I made a few Vids, took it around the dam a couple of times, changed the battery, flew some more and decided to make a straight line flight over the dam about 7 or 8 meters high. All of a sudden the drone lost height, touched the water, started gaining height again and doped back into the water… gone under with in a second and disappeared.
Myself and another bystander instantly got rid of enough clothing to ensure safe swimming and raced off into the dam. We could hear the beacon signal under the water and could swim to right above the drone, but is was more than 10 meters deep. There was no way of reaching that dept without flippers or some weights. We gave up after about 40 min of trying. Personally my "buoyancy" only allowed me to maybe reach 5 meters deep (rough estimation), the other guy said he could get down to about 7, but at that time he was already in pitch black water with absolutely no visibility. What a pity, she was an awesome drone…