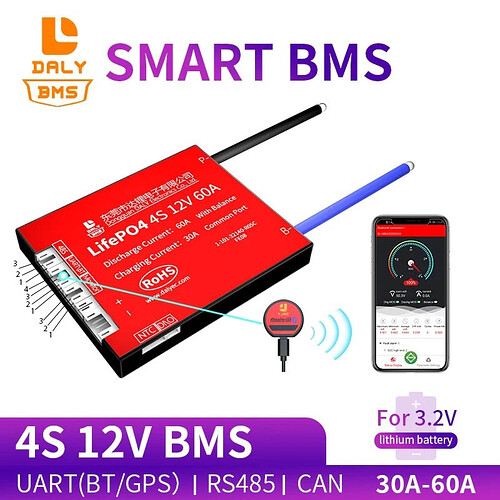 Does anyone know the pinout of the connections of these BMS?
Pin 1 is GND on monitor and UART, in RS485 not verified
I need USB UART interface is 3.3V or 5 Volt TTL ?
or need FTDI FT232R with a Zywyn ZT213 RS232 Transceiver
USB to Serial converter or USB to UART TTL ?
I have done tests and only "MONITOR" works for me with sinowealth V0.1 software with USB serial converter. The UART connection does not work with anything … With DALYBMS software it does not work either.
does not work at all, or the BMS is faulty
I have received an email from DALY saying: All bms uart protocol is same one.
Use port label "monitor" in BMS with USB serial CH340 is working on sinowealth software.
In UART port not work any USB device, ch340 or FTDI FT232R
Has anyone had this problem?