I've got a question.
If you want to double up with say Pylontechs/ Revov's, you would get a 2nd, 3rd bank and each bank has a BMS.
Now most BMS's take a long time (week) to balance a cell/cells due to the wot, 30mA (?), current.
Now on the picture below, where you have 4 batteries connect to a 4 pole busbar, one balancing wire, how can that possibly work i.e. balancing not one cell but 4 cells with ±30mA balancing current per wire?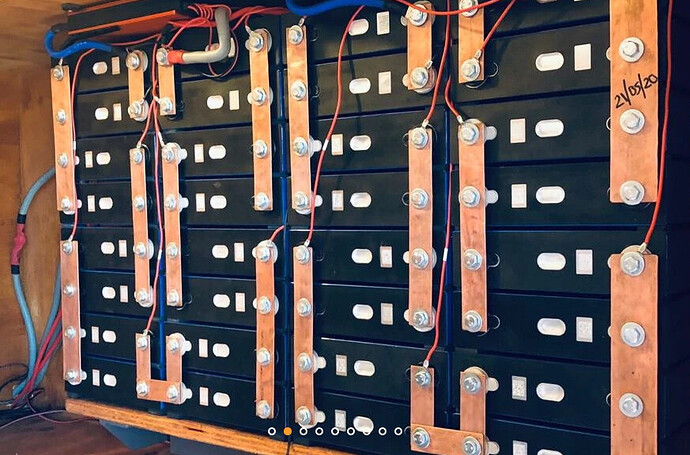 What makes sense to me is you take a balancing wire per cell, and if you want to double up on the bank, you duplicate the cells and the BMS, not so?
Or am I looking at this wrong?