I am currently sitting with a small issue on one of my installations. I am using a SmartSolar Charger VE.Can 150/100 MPPT connected to Venus GX, every few days the PV Charger Block on the remote console disappears. I am using a meter UTP cable for connection. Plugging the cable out and back in does not solve the problem. I have to chose a different Can-Bus Profile to make the icon visible again, then a few days later its gone again and I need to change the Profile again to see the MPPT.
I have to change between the two top 250 kbit/s profiles.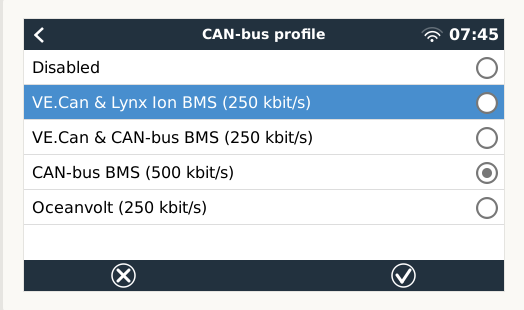 Problem is, the system then creates two instances of the MPPT (only one active at any given time), but the clients is growing quite impatient, so I have send them a VE-Direct cable to see if we can solve the problem that way.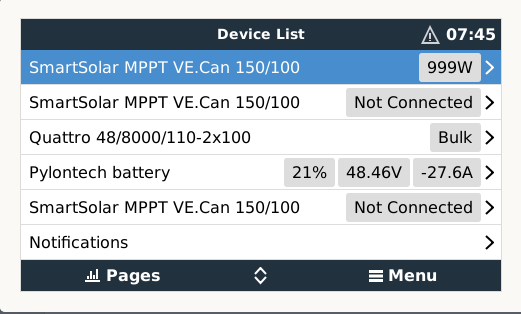 Anyone else experienced something similar?