So I have a BSL bull 5.1kWh battery and I read the spec sheet says charge voltage 55V, however the max charge voltage (I think this is sent over CANbus to the inverter is always 54.5V (have started to log to see if it ever changes)), and where the max I have seen it 54.7V on VRM, my main concern is once 100% for 10 to 20 min the min/max cell voltages go from 0.02V difference to 0.23V (min 3.37/ max 3.60V).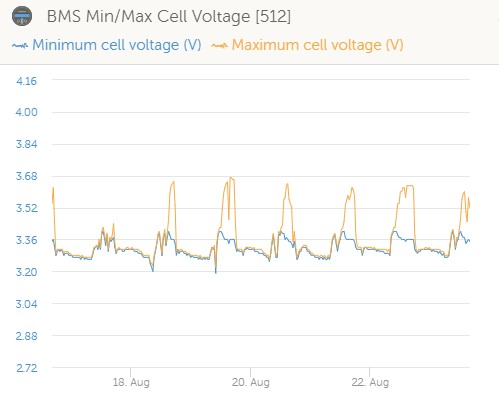 During the inverter setup, in the charger tab it says 55V charge (absorb) and 54.8 float.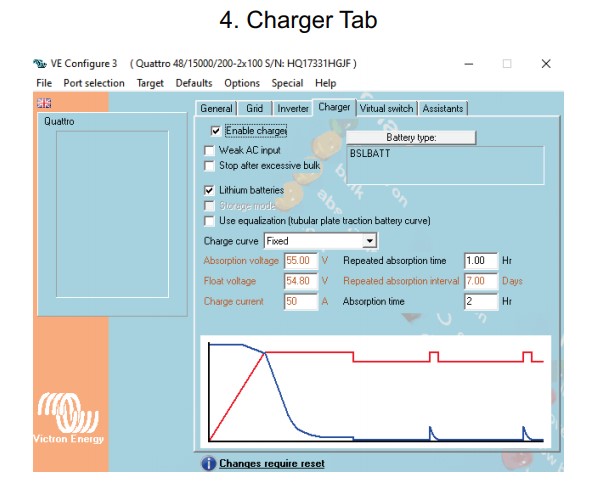 victron_bsl_manual_-_2021-04-14.pdf (3.6 MB)
I believe its a 16cell battery (says nominal voltage 51.2V (16S)) and have no idea what all the individual cell voltages are, they could be 3.49 for all I know.
Should I be concerned or change something. Have left it for a few hours at 100% (solar only charging super sunny Somerset West) and switched all my loads to Eskom however no change, must I put the inverter on charge only via the switch?
I am though only a month into this all so its 100% likely I am misunderstanding something. Okay110%