New Marketplace category for Apexium
My name is Candice, I am the Key Accounts Manager for a company called Apexium Technology CO. I am originally from Johannesburg South Africa. Apexium is a manufacturer of their own battery packs, DIY kits, and BMSs and a supplier of EVE Lifep04 cells. The company is based in China.
*STOCK AVAILABLE NOW AT OUR WAREHOUSE IN KEMPTON PARK.
3.2V Cells*
EVE LF105Ah 3.2V Battery cells
EVE LF230Ah 3.2V Battery cells
EVE LF280Ah 3.2V Battery cells
EVE LF304Ah 3.2V Battery cells
APEX BMS
48V 16s 100A BMS
48V 16s 200A BMS
APEX Battery BOX DIY kits
48V 280/304 DIY kits (stackable)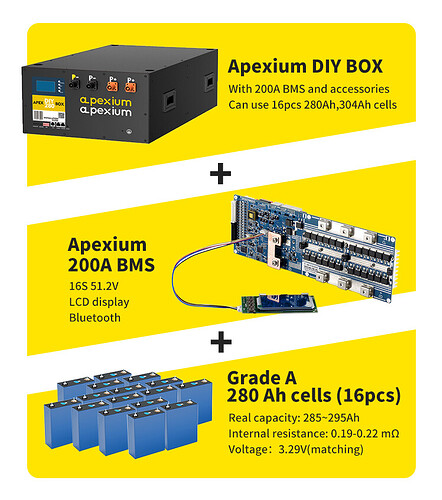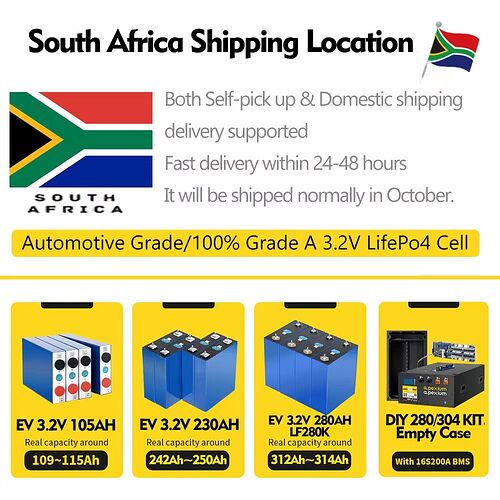 Battery DIY kits
48V 280/304 DIY kits (stackable)
Contact me for more information

Email: candice@apexiumtech.com
WhatsApp: +27 81794 8465
@CandiceS Hi Candice - I have created you (Apexium) a new home under Marketplace for these commercial ads.
Apexium - Energy Talk you can post under multiple topics here.
Can you please avoid duplicating ads and posts across various forum categories!
Hi Maritz, I'm sorry for the trouble. Thank you for explaining the rules. Noted.