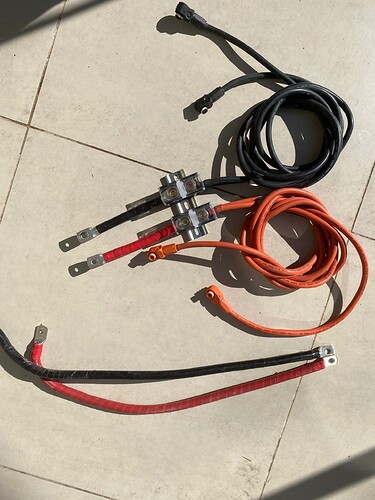 Have 2 sets of pylontech cables as well as a din rail connector and a short piece of 70mm cable.
I basically used this to feed into a battery disconnect as it's a bit difficult to get the 2 pylontech cables into the disconnect. 70x8 lugs on both sides of the short 70mm cable.
Will also include 2 x ~60cm length of 70mm cable with 70x8 lugs
Price : let's say R500 for everything
Location: Jhb north / sandton / fourways
Shipping: possible at your cost / risk.