2 x Smartsolar 150/100 MPPT connected on VE.Can.
Currently 37 deg outside, brilliant sunshine, loads close to 4kw (aircons running) and 1 MPPT is idling, no power going to system or battery - stuck in Absorb mode (working MPPT is in Bulk)
Been working perfectly for months and was fine until about 5 minutes after load shedding kicked in at 11am (don't believe that has anything to do with it though?)

Swapped out with spare - no change, same situation
The only other thing I can think of is I did firmware updates yesterday at 10am on Cerbo GX to V2.93 (Large) and Quattro to V502 - Behaved 100% yesterday after updates.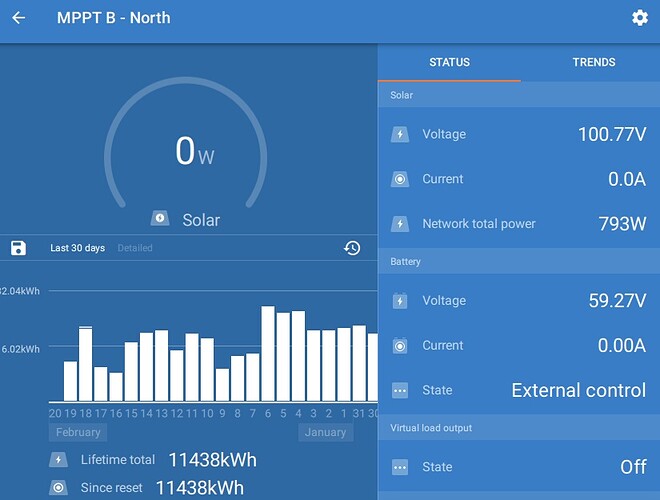 Reset entire system after load shedding - no difference.
Any thoughts appreciated, thanks