We're sending you some more weather … cause you complained.

Send us some in the dry EC, please…

Yeah, this is how I remember the Cape from when I first came here. Raining all the time in Winter… and a little less in summer. A Namibian boykie has never seen so much rain in his life… and having never invested in an umbrella (because in Namibia you WALK in the rain and you ENJOY it!), I got to classes very very wet at times

My brother is 40km from the main flooding… some places 385mm in 24 hours… broken all time records…
Edit: Sadly: A flood may be the only way our drought gets broken and dams filled. We may have to take it on the chin…
Growing up in the Northern Cape just on this side of the border we also only ever got rain once a year. All this rain in the sourthern cape is like heaven

check out the Pmax I have gotten from these two 435w panels, I have seen it peak a few times today, yesterday it got 882w, I find that quite interesting.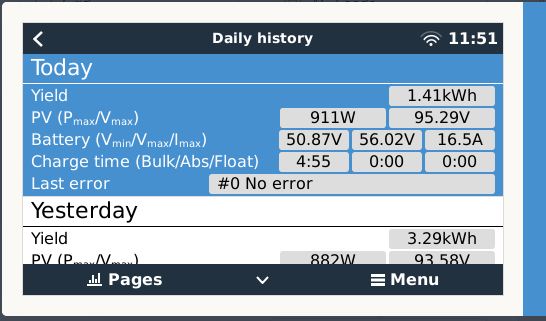 Cold panels that suddenly get lots of sun when the clouds move away midday have this effect.
Louis this reminds me, I have seen "Cloud Edge Effect" last for periods longer than 15 min in Gauteng on more than one occasion. Certain days will have a thin cloud blanket that creates the same effect, but for a much longer period. A goodwe tends to show it best as the goodwe disconnects from such conditions and only reconnects after the conditions returned to normal.
I was inspecting a system about 18 months back when it happened. I was really surprise to see it last for over 15 min, saw it another 2 times after that again…
I've seen 10% over a few times. For example, I have a total of 2850Wp on my roof, of which 1950 points North and the rest East. Because of the different directions, you would never ever expect >3000W, would you? Well, on one particularly bright cloudy day, I peaked at around 3200W. That's 12% over, despite the different orientations.
4.2kw array, on cold days with cloud effect, I've seen spikes of up ±5.5kw.
When I ran a small PV array I had 25% but that's very unusual (cloud effect). @TheTerribleTriplet "The draadkar"
I think this is where the clouds almost "concentrate" the sun unto your panels. I've seen it lasting for quite a while myself back when I still had current "headroom" on my MPPTs. After you were so nice to fill them up with panels, I haven't noticed this again (to the same extent). Presumably because the MPPTs clamp the excess current?
Howzit
Who can point me in the right direction to switch off this alarm.
VE.Bus System [261]	Automatic monitoring	Low battery: Warning

I have set all parameters for the battery but get this alarm every time the battery goes to about 53V which is all the time when running loads but then the mppt recharges quickly and then a load drops it down so I keep getting this alarm emailed to me and its driving me nuts
In VE-Configure there is a setting for "Enable battery monitor". I uncheck the box as I already use CANbus for my Pylontech monitoring. Check this first I think…
Edit: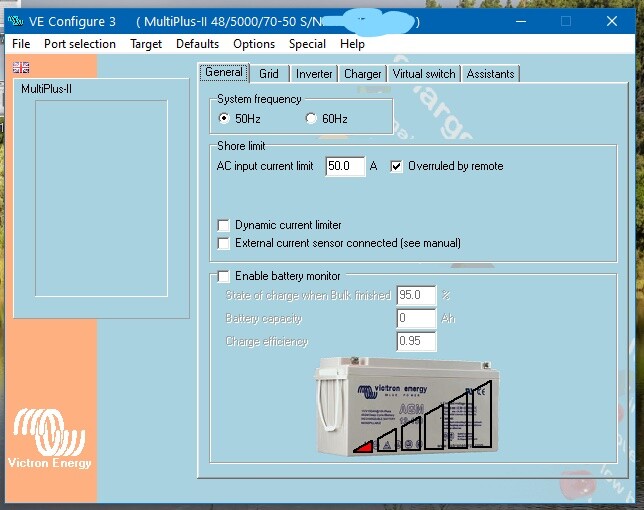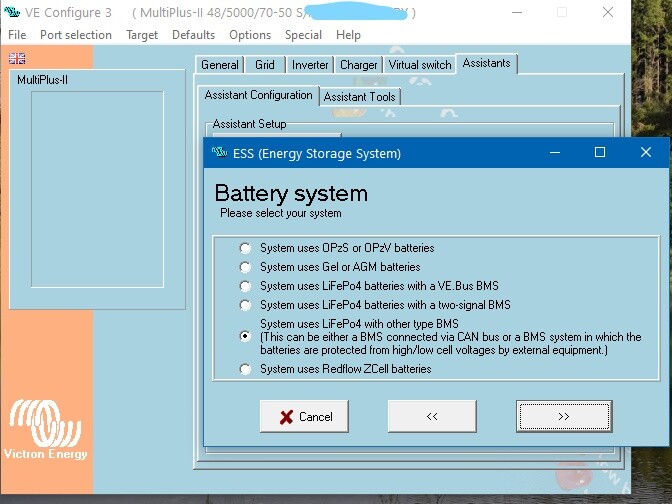 Thanks for the help, un-ticked it and all good again and email inbox not getting flooded.

Update:
Managed to get the next 4 panels up so got just two more to go. And got some decent figures even with the cloudy day we had.
Next step after the two panels are on is to start planning for west array.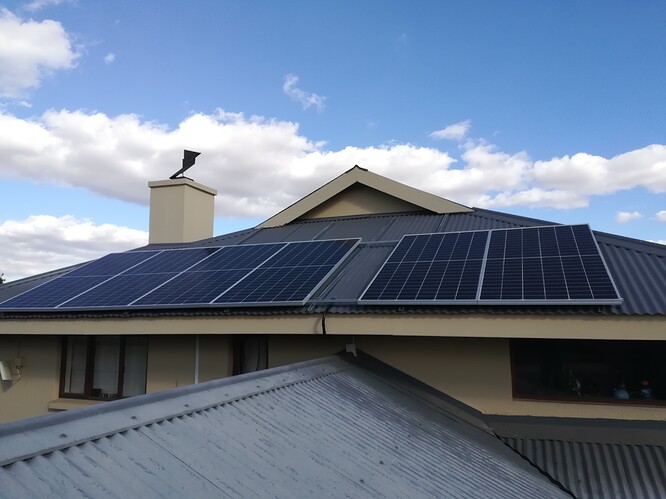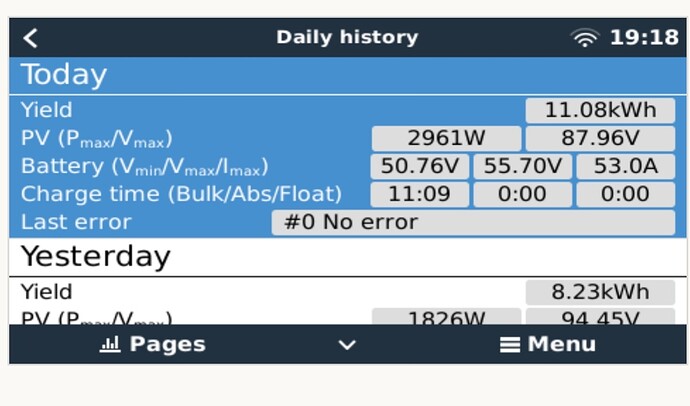 Only people who have access to the site can see that URL. You can however make a public sharing url (there is a function for that on VRM) and you can share that url.